As I walked down the sunny streets of downtown Baldwinsville, NY last Saturday and into the cozy atmosphere of Dani's Dessert and Wine Bar, it did not feel like I was going to photograph a wedding. It felt as though I had stepped into a little moment of family bonding and excitement - sort of like Christmas morning when everyone is together and equally filled with joy. Denise and Patrick, the bride and groom of this day, had not yet arrived; however, I could already sense an overpowering positive energy from all of their children. The setting of this intimate gathering could not have been more appropriate. All around the space candles were lit, little lights were twinkling, and an old lantern was set up near the arch where Denise and Patrick would pledge their love for one another. The prettiest little cake sat amongst gifts from these loving children for their parents with cards labeled "The Beautiful Young Couple".
When Denise arrived in her elegant dress, I picked right up on the rise of excitement from her daughter and soon-to-be stepdaughters, and I also couldn't wait for the ceremony to begin! While we still had time, though, I coaxed Denise outside for a few bridal portraits near the backyard fountain. Her daughter Alyssa joined in as well with the best and biggest smile ever!
Word soon came that Patrick had arrived, and I quickly rushed back inside to capture Denise's walk down the "aisle" to her husband. Escorted by her loving son, Shawn, she beamed at Patrick as he watched in anticipation. As soon as their hands were joined, the emotions poured out from all of their children, and it was so incredibly touching to witness! The ceremony was quick but ended with cheering and a beautiful first dance between the new husband and wife. I encountered some competition as Patrick's granddaughter Lexi took some very good photos of her own! Keep up the good work Lexi! I'm always encouraged when I see those younger than me who express an interest in photography.
The marriage license was signed by Denise's daughter Alyssa and Patrick's son Ryan and immediately followed by a tear-filled toast from Patrick's daughter Amanda and Denise's son Shawn. There was not a dry eye in the house, but the happiness was simply outpouring and spirits were so very high.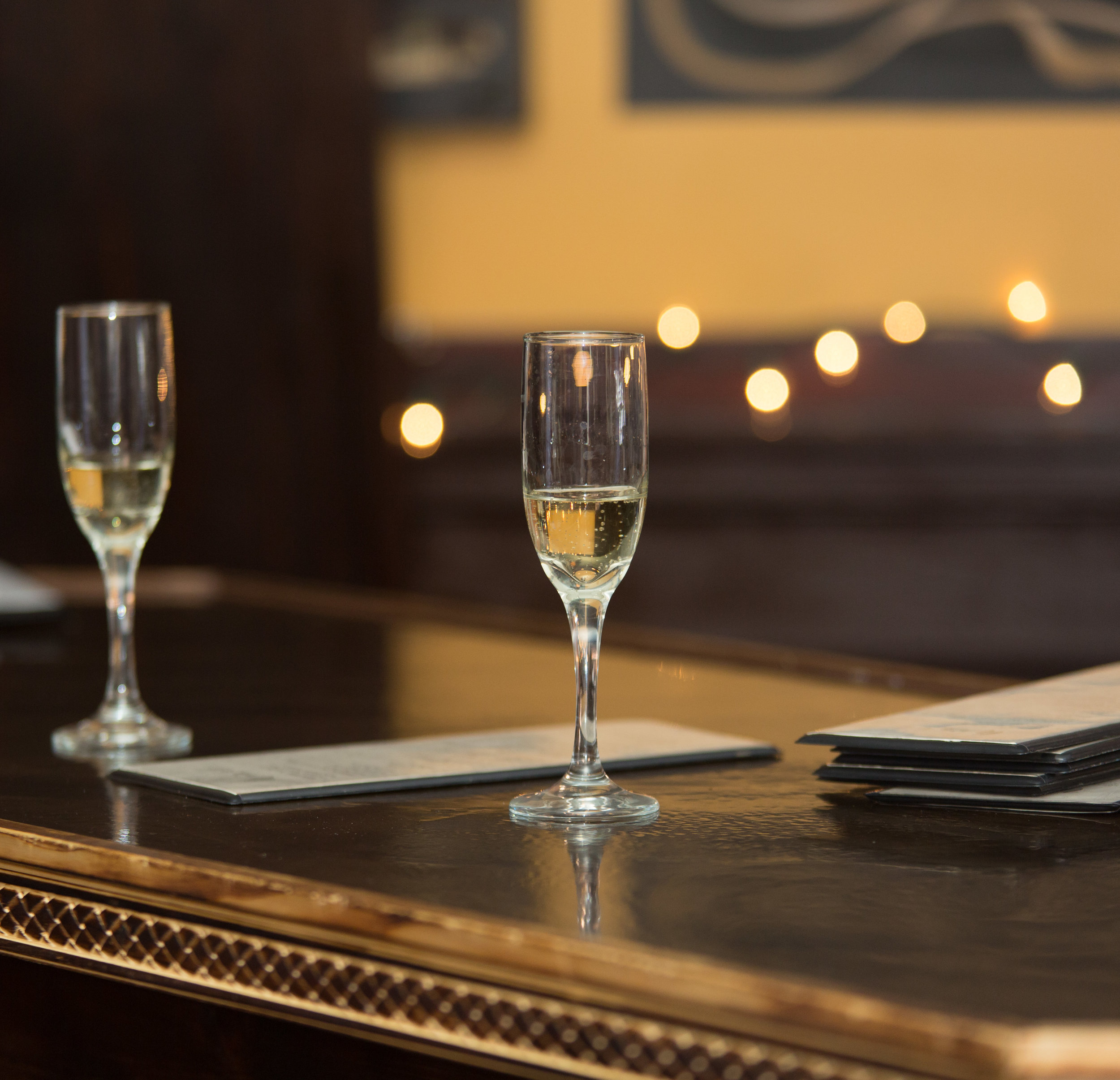 I then again coaxed the entire group out for family photos in the back garden area. Usually this tends to be the most boring part of the day, but not with this group! They were all joking with each other and coming up with different ideas for silly poses and making me laugh quite a bit in the process!
Then, to close out this short but incredibly sweet time, I photographed Patrick and Denise together as man and wife for the first time. I could feel all the warmth and love that they shared for one another just by observing their interactions through my lens. This tall man and this petite woman were head over heels for each other, and I'm convinced that this is going to be the case for "as long as they both shall live"
Thank you so much to Denise and Patrick for approaching me to be your photographer. I am honored to have captured your special day and your love!